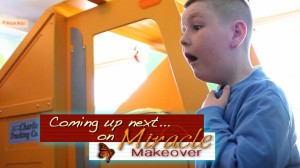 We have a great story about a young boy, Charlie, with neurofibromatosis (NF-1) and a miracle makeover by Design Gives Back. Please comment below and Design Gives Back will donate $1 to Friends of Kids With Cancer for another therapeutic makeover for someone in need. The more comments you leave here and even at the other blogs, the more money DGB will donate.
Friends of Kids With Cancer has a variety of programs, including art therapy, play therapy, and a variety of educational, emotional and recreational programs.
So, please at least leave a comment to help kids with cancer! Remember, you can leave a comment at here and at each of the participating blogs. You can leave a new comment each day until August 18, 2011 and each comment will result in a $1 donation. See the links below for more information.
Additional information:
Design Gives Back
Your comments = dollars!
Benefiting: Friends of Kids With Cancer