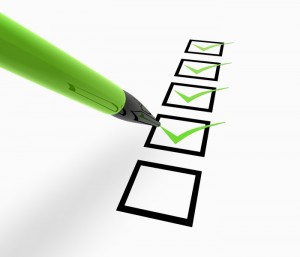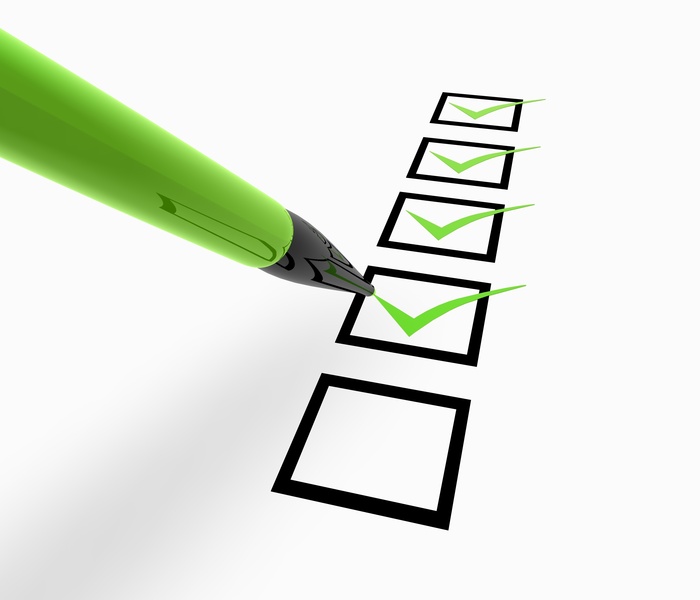 The following article should serve as a rough guideline/checklist for those people wanting to secure a professional art therapy job with proper certification, you are typically required to complete preparatory bachelor's degree courses before being admitted to a Master's Degree program, as determined by the AATA. In order to become a professional art therapist, you are required to complete a graduate level Master's degree in art therapy. Alternatively, you can get a Master's degree in a counseling-related field with an emphasis in art therapy.

Skip to typical art therapy education & degree requirements for:
– United States
– United Kingdom
– Australia & New Zealand
– Additional advice
Please leave a comment at the bottom if you'd like us to add or edit any requirements.
The school offering an art therapy master's degree program must be an accredited institution, as designated by the Council for Higher Education Accreditation (CHEA). The art therapy program must also be approved by meeting the standards set forth from the Education Program Approval Board (EPAB).
Education & Degree Requirements
The following art therapist requirements are typical for the specified location. These are meant to serve as guidelines. However, you should always check with the specific art therapy program to verify exact requirements.

Typical Art Therapy Requirements in the United States
A Bachelor's degree in a related field such as psychology, counseling, art, art education.
A designated number of hours in studio art, showing a proficiency in things like drawing, painting and sculpture. Typically, a portfolio is required.
A designated number of hours in psychology.
Letters of recommendation.
A personal statement.
Accepted admission.
Depending on your bachelor's degree, it's possible to finish any remaining pre-requisite requirements within the first year of being admitted to the master's program. However, you must have completed some of the required art or psychology courses. You should contact the AATA or the art therapy program for additional details.

Typical Requirements in the United Kingdom
The requirements in the UK are similar to the ones in the U.S. Here's a sampling of what else is typically required in order to purse an art therapy degree in the United Kingdom.
A Bachelor's degree in a related field such as psychology, counseling, visual arts, occupational therapy, nursing social work, et al.
Sufficient life experience and maturity.
A portfolio of work.
1 year of relevant work experience.
Typical Requirements in Australia and New Zealand
Minimum of a two-year Masters Degree
750 supervised clinical hours of supervised placement
Graduates of approved art therapy programmes are eligible to register with the Australian and New Zealand Arts Therapy Association (ANZATA) as a professional AThR (registered arts therapist). A professional member of the Australian and New Zealand Arts Therapy Association (ANZATA) must abide by their code of ethics.
As always, you should check with your specific program of interest for their specific requirements.

A Professional Art Therapist's Advice
The following was sent by one of our readers, Vivien Beere, and is being promoted to an article. She offers some sound advice for those of you interested in becoming art therapists, planning on going to an art therapy school, and/or pursuing additional art therapy education. Included are some important requirements to consider.
I am an Art Therapist working in Community Mental Health in Perth, Western Australia. I've been in the field 30 years or so.
I want to respond to all you wonderful would-be students by saying:
1. Keep doing your creative work and reflect on it using a journal…keep on doing it forever! This is both a joy and a source of insight and will also give you the "substance" to draw on in your future work if you do take up Art Therapy professionally.
2. Try out some of the popular Art Therapy "how to" books…and work out if this or that was useful for you…and if so, how so? Maybe join up with a support group to try out exercises together…don't be in a hurry…gather a range of skills and experiences. Being 30 plus is a good idea in this work.
3. Do some serious reading of Art Therapy literature. There's now a lot and it ranges from the exploratory type of books on specific subjects to scholarly books and theses. Have a look at Amazon for titles, especially Jessica Kingsley, then browse the American Journal of Art Therapy for a start.
4. Decide whether you want to do this as a profession or if, for instance, you want to make art and facilitate community creativity/growth groups instead.
5. If you do want to do this as a profession get a professional masters degree in Art Therapy!! (Most current Art Therapists couldn't afford it either). And no, at this point Art Therapy, although much needed, is not well paid or easy to start a career in, even in the USA.
To young people I often suggest a first degree in Social Work because it's hugely flexible. After having done this and also done a Masters in Art Therapy, you will always get a job as a Social Worker and open up ways to use your expertise. That's not to say some agencies don't want Art Therapists…often they do, but funding bodies have often never heard of the profession, even after 50 plus years.
The other route is to first have a Fine Arts degree and stay connected with the arts world and art making for a part of your professional time and income, in addition to getting the Masters in Art Therapy. To my observation without a counselling/mental health background of some sort you will need a lot of initiative, or need to be willing to stay part time in the field for quite a while, unless there are established institutions in your area that employ Art Therapy grads.
There are now many American, Canadian, British and European Arts Therapy courses, some of them very well respected…and down under, to my knowledge, there's one Masters course in Singapore at La Salle School of the Arts, one in Melbourne at La Trobe, one in Western Sydney at UWS, one in Brisbane at UQ, and one in Auckland, NZ at Whitecliffes School of Art. Check out the ANZATA website.
If you already have qualifications and experience in Social Work, Counselling, OT, Psychology, Psychotherapy or Mental Health nursing, as well as ongoing interest/practise of some form of art, my opinion (but not that of every Art Therapist) is that you can probably do shorter non degree courses in arts therapies and integrate your learning into your existing knowledge base, especially in pioneering situations. It amy be worth joining ANZATA or another Arts Therapy professional body as an associate member to keep up to date with issues, courses, conferences etc.
One of the key points is that during training and as you practise, you will need Supervision or as the Americans call it Case Consultation or Case Control. One of the biggest reasons for this is that art therapy is truly powerful! It's usually recommended you do your own therapy as well. And that means with an Art Therapist as well as in your studio!
With art therapy you can land up unconsciously and subtly directing your clients to work out your own unlived issues, or you can find yourself drawn into their stories or unable to sleep because of the images that you have seen. Your clients' issues will constantly bring up your own. Just as your clients will need you as a witness to help them observe, contain and reflect on what they are doing so you too will need that same support. And then there's support with practical and theoretical development of your personal style as an art therapist…the good news is that eventually you will be able to consult internationally via skype.
Best wishes to you all,
Vivien Beere