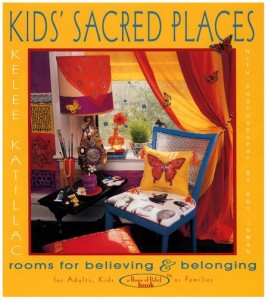 Kelee Katillac, founder of Design Gives Back, is giving back to the art therapy community and giving away her book Kids' Sacred Places. You can read more about how Kelee and her team help kids through difficult times by incorporating her talent for interior design with the therapeutic benefits of creativity.
Design Gives Back also recently helped kids with cancer through a Miracle Makeover.
About Design Gives Back
Mission: Design Gives Back provides rooms for hope, health and happiness for those in-need. Since 1992 we have facilitated life-changing workshops, community programs and inspirational makeovers.
Design Gives Back runs art therapy workshops for at-risk kids, creates healing rooms for people who are sick, and fills struggling families with hope by revamping their homes.
They've partnered with the likes of Habitat for Humanity, Friends of Kids With Cancer, The Starlight Foundation, and Catholic Charities just to name a few.