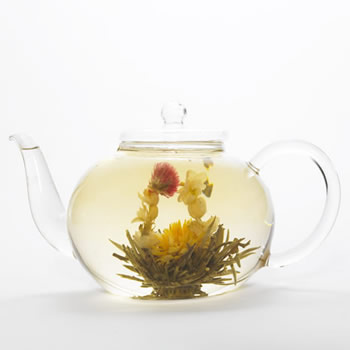 A new product was released today that, if consumed, will improve your overall health. It combines the healing powers of art therapy with the replenishing properties of tea. It is called "Art Theratea" and the FTC has approved it for its mental and physical healing capability.
Have a rough day? Too late to schedule an appointment with your art therapist? Now you can get instant relief and begin the healing immediately by drinking Art Theratea. You can buy Art Theratea in packets or you can utilize the following easy-to-do recipe:
Begin with a tea pot. Add in one geranium. Add one orchid. Add one bonzai branch. Add some sage. Add some basil. Add a piece of bamboo stalk. Add the rarest flower from your general location. Add something colorful. Add hot water and boil. Pour your tea into a clear glass. Stare at your liquid art for about 3 minutes. When you're ready, drink and begin feeling the healing power.