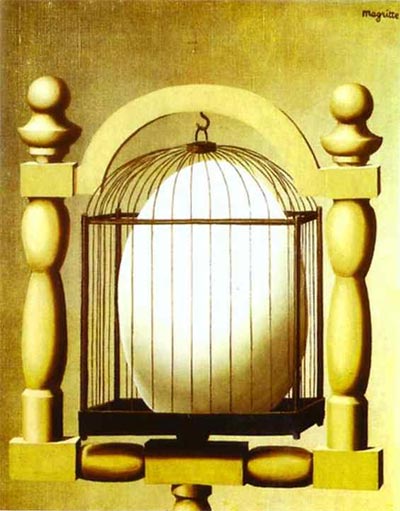 I came across a great quote from one of my favorite aritsts, Rene Magritte:
"Nothing is confused except the mind." – Rene Magritte
At first glance this quote doesn't seem art related at all. But knowing that Magritte said it really changes your perspective. It's actually quite a fitting quote for artitsts and art therapists alike. If you believe art can reflect and communicate what is happening in a person's mind, then take a look at some of Magritte's art and tell me if you're a little confused or not. But seriously, check out some of his work. I think you'll enjoy it. Even though the mind may be confused, the art you create from your mind isn't…it's simply communicating your confusion.
A little bit about Rene Magritte
René François-Ghislain Magritte lived from 1898 to 1967. He was born in Hainaut, Belgium on November 21, 1898. He died of cancer at the age of 69 in Brussels. Magritte's mother committed suicide when he was only 14 years old. He studied at the Royal Academy of Arts in Brussels. His art was influenced and inspired by Cubism, Futurism, the Purists, Dadaism, and Surrealism among others. He moved to Paris in 1927 where he really solidified his voice and style.
Rene Magritte links