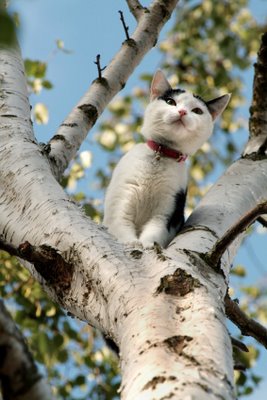 A traumatized cat darted up a tree yesterday and went into shock for hours.
The cat, Ruby, was frolicking in the yard when a large labrador retriever began chasing her. Without a hiding place in sight, Ruby ran to the nearest tree and climbed it as fast her little legs and claws would take her, just missing the grips of the labrador. Ruby was stuck in the tree for what seemed like an eternity. The labrador wouldn't stop barking at her.
Still in shock, Ruby waited patiently. The labrador eventually left after about 4 hours, but Ruby was still very traumatized. She eventually made her way down the tree with a little help, and then ran to some nearby art supplies that kids were using to paint a wall.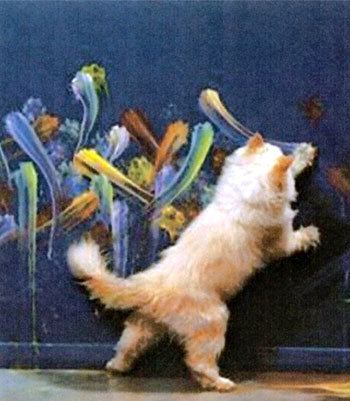 Amazingly, Ruby dipped her paws in some paint and began painting on the wall. She began her very own, private art therapy session! Her owners reported that Ruby began making improvements in her overall health after utilizing art therapy and painting.
Happy April everyone!