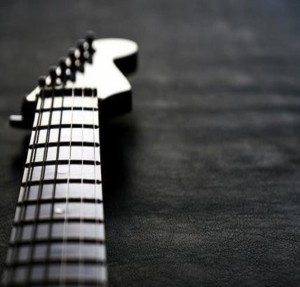 Art comes in many forms, one of which is music. We've recently begun sharing the positive effects of music therapy, and the following videos are a great testament to the power of this medium. It's a reminder that creativity can come in different forms and through different senses.
The first video is about how music therapy is helping to treat a medical center's children. One child is coping with speech problems after having a stroke, and many others are using music as a way to cope with the distress of being hospitalized.
The music therapy program is a joint effort between the University of California in San Francisco (UCSF) and a non-profit that places musicians into public service. Based on the more well-known models such as AmeriCorps and Peace Corps, Music National Service has a MusicianCorps that places musicians in schools and hospitals across the nation. MusicianCorps fellows receive a monthly stipend and health insurance during their participation in the program.
The second video is about an injured war veteran who suffers from the effects of traumatic brain injury as well as the various lasting distresses that occur after a war. William Rist, the veteran, explains how his newfound outlet has helped him deal with the effects of traumatic brain injury and helped him improve the quality of life for himself and his family.
Music Therapy Program Helps Young Patients Deal With Discomfort
War Veteran Uses Music Therapy to Help With Traumatic Brain Injury