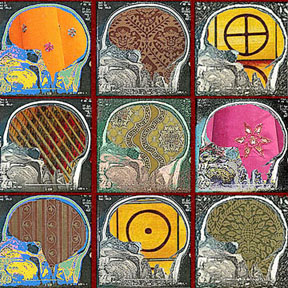 We recently read an amazing article at the Miami Herald about Shari Lynn Beame.
Shari was just a teenager when it happened. She was ready to graduate and become a reporter. However, a fatal car accident resulted in a brain injury, leaving her paralyzed. Shari had to learn everything over, including walking and talking.
Then she found art.
We've talked about how art therapy can help children communicate, especially when communicating through words is a struggle. Shari's incident was very similar to this.
"I was 17 years old wearing diapers," she said. "It gave me the outlet for all of my emotions. I was just so tense, [had] so much anger," she said. "After I painted a picture, I was feeling relieved."
Fast-forward 23 years later and Shari Lynn Beame is a certified mental health therapist with a focus on art therapy. And she loves it so much that she's now using art therapy to help others.
Talk about coming full circle. Talk about inspiring. Many thanks to Shari for inspiring others to create.
PS – Stay tuned for an article on how art benefits the brain.